The Ages of Retirement Planning
Research provides insight into the different ages at which people move from one financial phase to another.
The division of human life into a series of ages appears to have been a common theme among writers and philosophers through the ages. Indeed, the idea is famously explored in a monologue from Shakespeare's As You Like It, which compares the world to a stage and catalogues the seven stages of a man's life.
Whilst society has advanced somewhat since those words were first put to paper, a similar division can be used to look at the milestones at which people today start to move from one financial 'age' to the other.
A recent study asked over-50s who had been proactive in saving for retirement to recall when they started doing so.
Starting out
Just over a quarter of those questioned said they started saving into a pension in their 20s, but only 5% had thought about how much money they would need for this later stage in their lives.
Getting serious
It is only when the clock starts ticking that people realise the effect that delaying will have on their retirement plans. As such, many use their thirties and forties to map out their financial future. Although those surveyed typically started saving into a private pension when they were 33, most said they only started taking pension saving seriously six years later; some 15 years after they typically began their careers.
Understandably, those in their 30s often postpone pension saving due to a variety of competing financial pressures. But those who delay for an extended stretch of time will find it much harder to meet their retirement aspirations. For instance, someone who makes a gross contribution of £10,000 a year from the age of 30 can reasonably expect a fund value of £445,000 at age 60. If they start saving the same amount from 40, they could expect a fund value of £260,000 – a 42% reduction.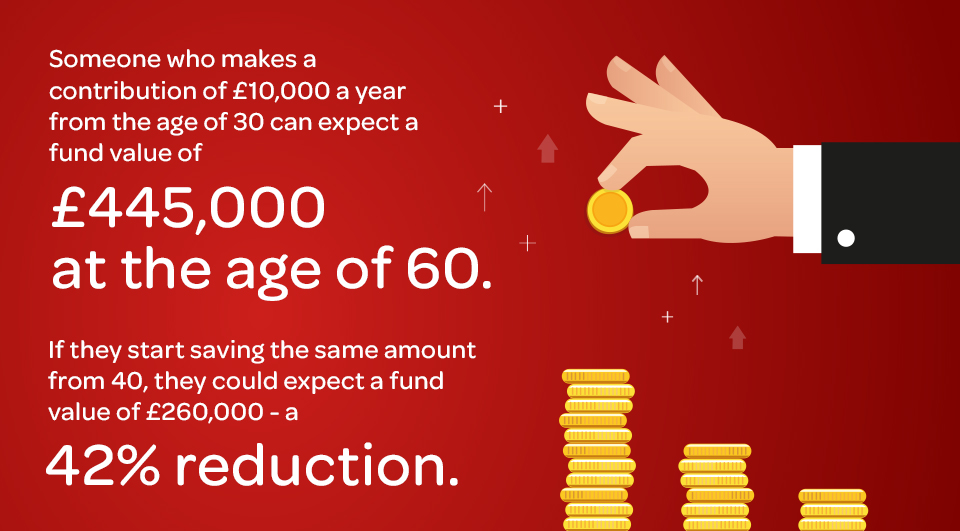 The high-pressure years
Midlife is likely to bring about a sense that it's now or never. Older workers in the survey generally reached their mid-40s before calculating how much money they would need in retirement and therefore how much they would need to save, before ramping up their savings from the age of 47.
Earnings often peak around this time, giving people an opportunity to take advantage of greater financial resources at their disposal, and make greater strides towards bringing retirement aspirations to fruition.
Yet, pre-retirement doesn't always bring a greater appreciation of practical considerations. While there is a clear motivation among many workers to save more while their income is at its highest, it has been found that few are actually channelling those savings directly into their pensions.
Only 12% of over-50s say they have increased, or would increase, their pension contributions to an existing workplace pension scheme. A fifth say that they have made – or intend to make – a big one-off purchase, such as a new car or kitchen, while their income is at its highest.
Pensions postponed
Research also reveals that many older workers are unable to use their peak earning years to add to their retirement savings. Coping with the cost of living is preventing some from adding to their pots, while others are restricted by financially dependent relatives and lingering mortgage debt.
Interestingly, only 13% say they have or would seek professional advice from a financial adviser, which may be a reason why so few are concentrating on adding to their pension pots despite being in such a crucial earnings period.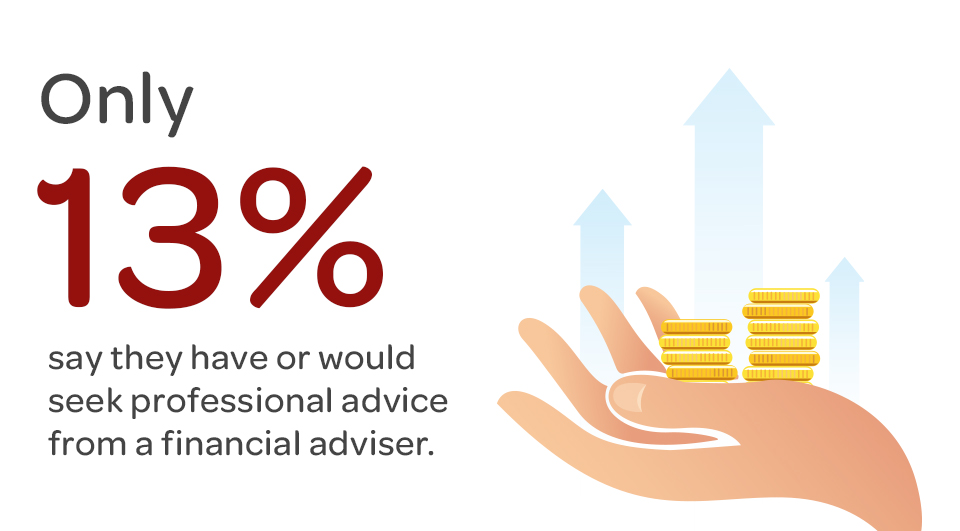 Clearly, those who plan ahead and take financial advice are more likely to take retirement planning seriously at a younger age. They are also more likely look at retirement with greater optimism.
For a complimentary guide to Retirement Planning, please contact Jemma Mitchell on 07827 318318 or email jemma.mitchell@sjpp.co.uk