Success stories from our inspiring, incredible and creative clients.
What does a farm shop, a yoga instructor and an expert business coach have in common? They are all small businesses that have reinvented themselves and found new opportunities in the face of the coronavirus crisis. Their stories are inspiring examples of how small businesses can use creativity, connection, and community to not only survive, but to thrive in difficult times.
Despite COVID-19 restrictions, many of our clients have flourished. They've overcome obstacles. They've adapted and adjusted. They've reinvented and revitalised.
Here's a snippet of a few of their success stories…
Springhouse Farm became a hub of the community
From 'call and collect' on fresh farm food, to VE Day takeaway afternoon teas – Springhouse Farm spread smiles through their community when times were bleak.
Remember when flour was more valuable than gold? Well, not quite – but it was certainly flying off the shelves in the midst of lockdown as many of us turned to home baking en masse. The result? Empty shelves in the supermarkets. But as people re-connected with the simple pleasure of home baking, they also re-connected with their local communities, turning to local suppliers when the supermarkets ran dry. Springhouse Farm is a shining example! When the supermarket giants couldn't provide the goods, Springhouse Farm sourced flour when no one else could. Locals flocked to the farm to get their flour fix, allowing The Great British Home Bake Off to resume!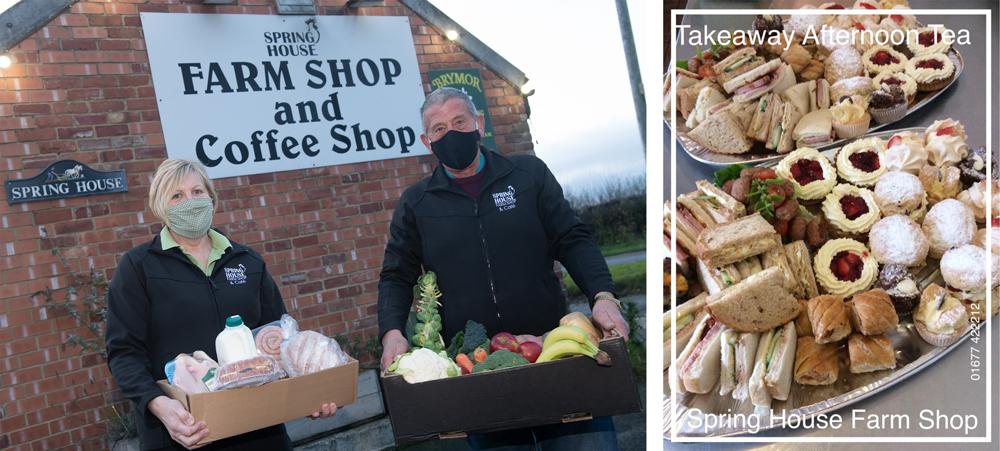 ---
Country Butchers 
Springhouse Farm weren't the only ones coming to the foodie's rescue. Our other clients, Country Butchers, went from a little butcher shop to a big part of the local community. When the Veg Shop shut down next door, they stepped in – providing fresh food to the locals. They even got themselves a coffee machine and were soon a hub for takeaway drinks and tasty treats. This little butcher became a real hub in the community. The proof is in the pudding as they had a better month in lockdown than at Christmas – and that's saying something for a butcher!

---
Hand Sanitiser
Whilst others were creating hubs in communities, Wharfe Valley Farm turned their hands to creating something else…
Wharfe Valley Farms in Yorkshire have been growing rapeseed oil for many generations, producing a range of 30 rapeseed oil products from their own crop. But this year they produced a product they never thought you would! … Hand sanitiser.
They ingeniously used their spare production line to produce hand sanitiser for the World Health Organisation, and you can still get your hands on it now! Follow the link and check it out for yourself.
https://wharfevalleyfarms.co.uk/product-category/hand-sanitiser/
---
The Impact Club
Many of our clients were an inspiration during lockdown, and someone who's always had a talent for inspiring others is Deborah Ogden. When lockdown hit and businesses were left in the dark, Deborah provided a source of light for business owners with the launch of her exciting new online product, 'The IMPACT Club'. It's aimed at business owners and those ready to step-up in their career. These people needed tools, inspiration and support – and that's exactly what Deborah provided.
STANDING OUT and being VISIBLE is as critical as ever, especially is an ever more crowded online space. By going 'online', Deborah has made her guidance accessible to as many people as possible so they can build (or rebuild) their confidence, increase their profile and reputation and work towards a new normal.
---
Jollydays Glamping
Some things, however, can't be done online. Like glamping. Although setting up a tent in the living room can be fun – it's not quite the same. So, as the hospitality industry shut down, Jollydays Glamping had to close their doors. Their cosy, luxury tents and huts lay silent in the woods. When everyone was reconnecting to nature, it was such a shame they had to close. But as soon as restrictions were lifted, they welcomed people to their wonderful woodland again. Soon they were jam-packed with bookings and we're not surprised – glamping sounds like the perfect escape from it all. Now their tents and huts are completely booked up, so we might have to resort to camping in our living rooms after all!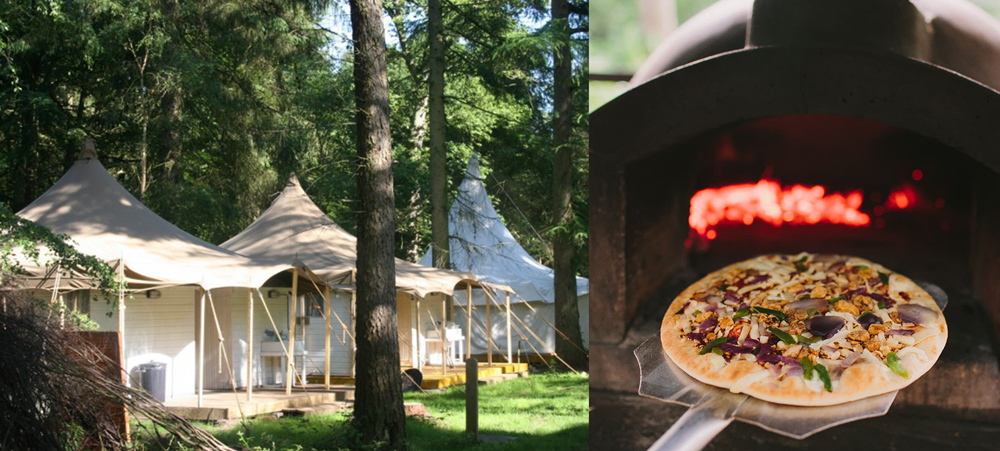 ---
Ascensor
Ascensor have also been jam-packed. From new offices to growing their team – they've had a hugely successful year. It's inspiring to see them reaching new heights, not letting anything hold them back.
---
Heather Love Yoga
It's great to see so many people thriving and being as busy as ever. But it's also been important for us to step back from our hectic lives, to take a moment. The pandemic turned our lives upside down and forced us to slow down. To pause. To think. To consider our wellbeing. And because of this, many have turned to yoga.
Even though yoga studios had to close, this didn't stop floods of people taking up the ancient practice. Our very own client, Heather Love Yoga, adapted her classes and embraced delivering them online. She received so much love and support from her clients as she supported them through the challenging times. The pandemic has taught all of us the importance of wellbeing – we must look after ourselves, full-stop. Our health is a precious yet fragile thing that needs taking care of, all the time. As things go back to 'normal' we must continue to put wellbeing first. Making time for yoga is a start – we could all use it in our lives!
---
A massive well done to all our clients for your hard work, determination and resilience this year! You're all heroes.