Our client, Personal Branding expert, Deborah Ogden tells us how she has adapted to ensure her business survives, and thrives as we go forward.
Having always worked with clients in person, one-to-one, delivering workshops or as a keynote speaker, I realised very quickly I would have to adapt.
In a world of Zoom calls and presentations, I started to get regular requests for webinars and training on 'Staying Visible' and 'Presence in a Virtual world'.  Having delivered presentation skills and media training for many years, I was able to adapt this to presenting online, or as I like to call it – Own the Zoom!
---
Early in lockdown I started to share daily, two-minute videos to keep people focused and positive. Visibility has been critical over this period and feedback from the daily videos indicated an appetite for regular support and accountability.  In response, I created The IMPACT Club.
Focusing on impact, personal brand, and building reputation as an expert, the membership is monthly, online support, all for less than a daily cup of coffee!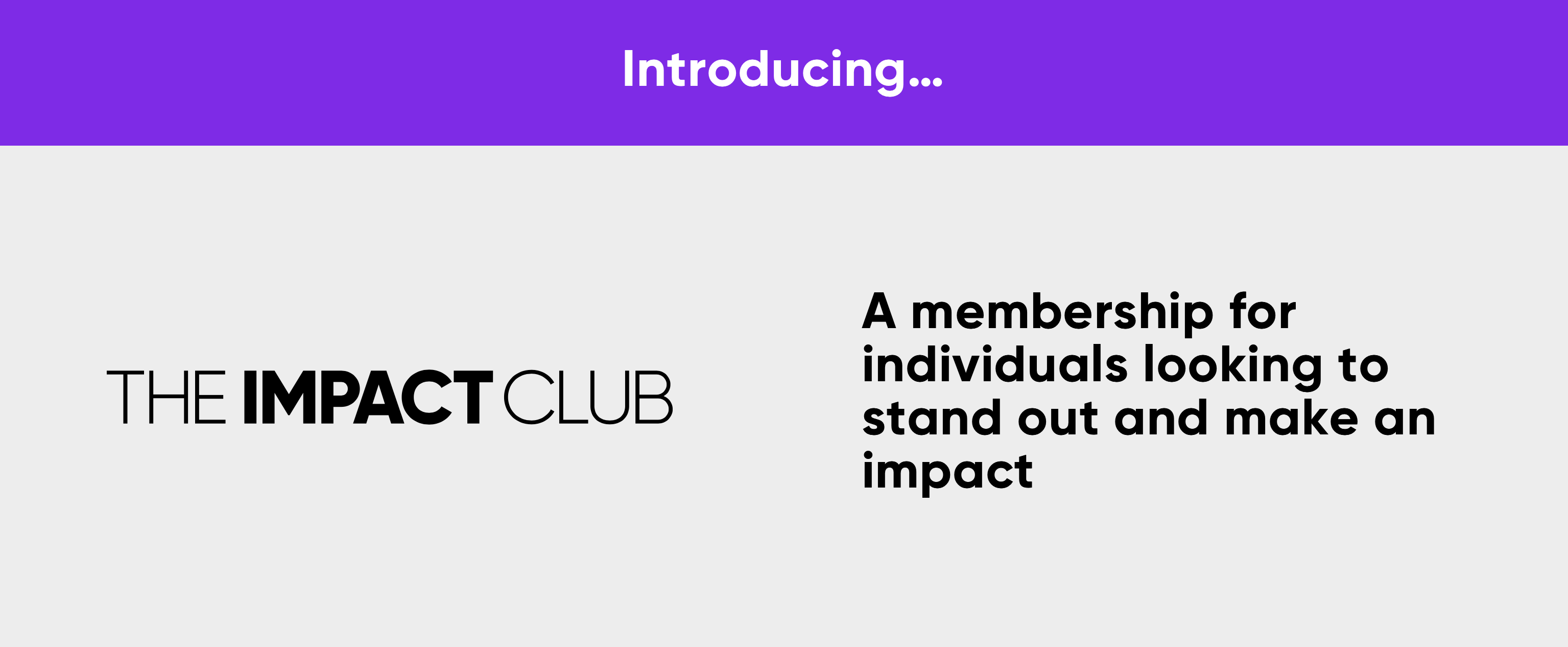 Weekly calls promote positivity and accountability.  The bespoke site means Members can access guidance and training as and when they need it, eg as a reminder the night before an important presentation!
Most of all I love the supportive community we have created in the membership – likeminded people, supporting and cheering on their peers as we get through this together. And we will.
Check out The Impact Club here:
"Deborah always sets out to make an impact and boy has she done it in style this time. Her passion to make the Impact Club a real thing has blown me away this year. She said in April that it would launch in June and true to her creativity, knowledge, expertise and drive (that strong bit of red in her!!) the membership launched in June – sitting there with her 10 welcome packs, she soon realised what she had created when within one month there were over 40 members!!
As a friend first and client second, I am super proud of what Deborah has achieved and I know she will go from strength to strength. The Impact Club's timing is perfect just now when people need to do just that, make an impact, be visible. The membership has a great resource and has become a great space to share and support. Well done Deborah – truly from the heart – you have made such a difference to the members lives already." – Debbie, Not Just Numbers Managing Director.