We were over the moon to relaunch our Not Just Networking events on 29th September. Our first event back was one to remember – an emotional and heartfelt story of surviving and thriving after a brain haemorrhage. Today we hand over to Paul Dodd to tell his story of the event…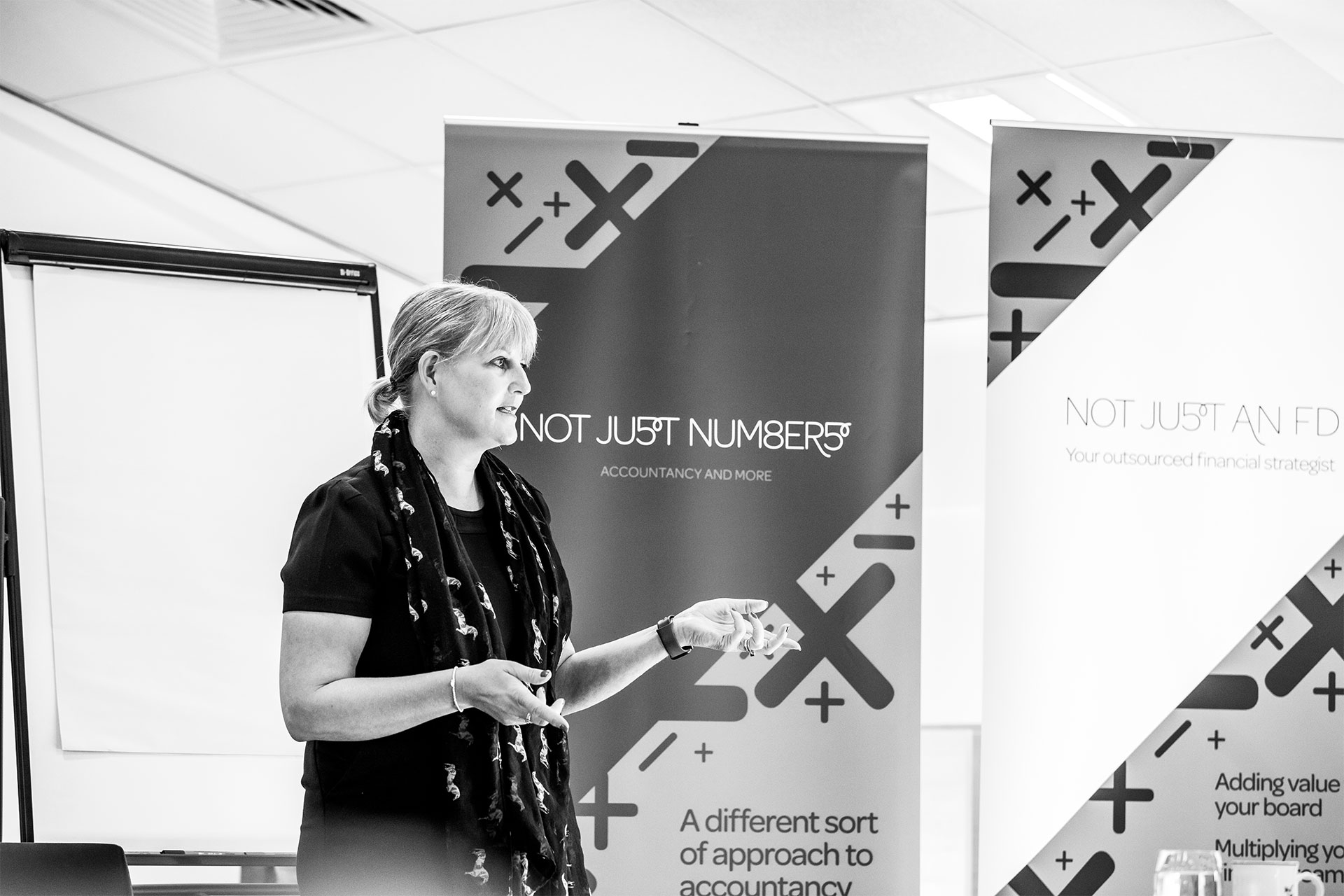 Wow. What an event that was.
It was the first public speaking gig I'd done since 2016, as I had my sub-arachnoid haemorrhage on 27th January 2017 and it obviously took me out of action for a while. Even years after I didn't feel confident speaking in front of people, as the haemorrhage had affected my speech and memory and I didn't want to totally lose my thread in the middle of a talk. Be completely frozen on stage not having a clue what I was just talking about.
Public speaking is nerve-wracking enough without that extra pressure!
So, when Debbie asked me to speak at the first event back after Covid I reluctantly agreed.
It was going to be a different kind of talk. Normally my gigs are about branding and marketing, full of colourful slides and stories intertwined with tips and tricks on how to think differently. This talk was just me. No slides. Just my story told from the heart.
I took comfort in the fact that I couldn't really get it wrong, and if I did mess up the story no-one would know anyway!
The event was buzzing with energy right from the start, you could tell people were thrilled to meet up again in person and there was warmth from everyone I spoke to. I felt supported and it was like I was speaking to a group of friends.
When Debbie introduced me I lost it straight away, her intro was so heartfelt I started crying from the word go.
Somehow managing to stand up I started the talk:
"It's 6pm on Friday January 27th 2017, I was packing to go away for a spa weekend and BANG, I felt like I'd been hit around the head with a sledgehammer".
So I told my full story, weaving in all the intense parts such as finding the aneurysm and signing the waiver form for 3 hour brain surgery, spending a dark night of the soul questioning existence and death, to hugging my son before I went under. Mixed in with lots of funny parts of the story such as my friend whipping his t-shirt off to get 'skin-on-skin' contact. I did later tell him that was meant for newborn babies!
After about an hour the talk came to an end, there was huge applause and a myriad of people coming up for a hug. It seemed to create an outpouring of emotion as people recounted their own stories of brain tumours, suspected haemorrhages, deaths and cancer.
Overall it was such a cathartic experience, hard to do but I couldn't have asked for a more inclusive and supportive group of people to share the story with.
We also raised £200 for The Brain and Spine Foundation, a charity who produced the literature and a support group that helped me understand what was happening to me in that very dark time.
Huge thank you to Debbie and the team at Not Just Numbers for inspiring me to do it.
Paul Dodd