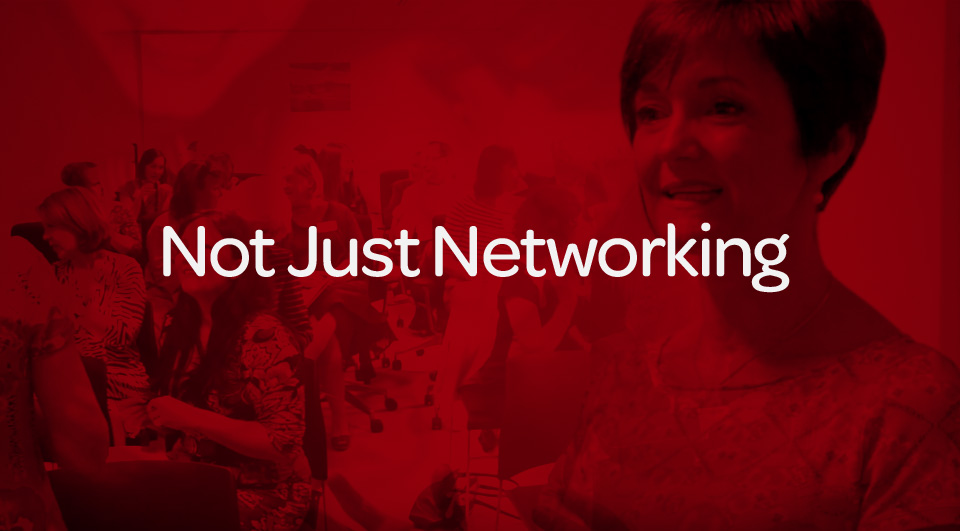 How often do you yearn for a deeper connection with a colleague, a potential client or business partner?
This was the question posed at our second ever Not Just Networking event.
These events have been designed to give something back to our clients and colleagues, a place to catch up with friends and meet new contacts in an informal and friendly environment. Each event is hosted by one person and provides over an hour of learning and development, a time to sit and question your business and your life.
Our second event was hosted by the amazingly awesome Jane Bytheway, and took everybody on a deeply personal and heart-wrenching story of transformation. Without being at the event, it's hard to put into words what was said, but Jane wanted everybody to leave with a sense of happiness, hope and passion. To experience the power of being open, honest and authentic. To talk about  deep personal or business issues with people you've just met, and to see how this transformed your interactions.
After some break out time being tasked with asking real questions with brand new people, the atmosphere of the room definitely changed and the stories that flowed out really touched people.
Check out a video of the event below:
The event was attended and received really well, with over 40 people in the room saying lovely things like:
Hospitality was superb
We were made to feel special
Super Speaker
A great opportunity to catch up with people I know and meet new people
A good balance between time to meet people and listening to the speaker. Jane Bytheway was wonderful plus good coffee and great buns!
A really warm welcome to all.
Lovely people, great environment, amazing speaker. Brilliant event, really conducive to relationship building in a constructive and friendly way.
We are running another event on Wednesday 9th September, 9am – 11am hosted by Paul Dodd, The Ideas Man.