We love using add-ons for Xero.
It makes your life easier. It makes our life easier. And by saving time, you can concentrate on growing your business.
The seamless data transfer means no more duplication, less input time and easier reporting.
Xero integrates with hundreds of add-on business applications so that you can easily sync and streamline your data. From inventory management, invoicing and time tracking, there's specialised software that's right for your business.
Three of our favourite third party integrations are Receipt Bank, Trip Catcher and Spotlight Reporting.
Here is a typical workflow for this setup: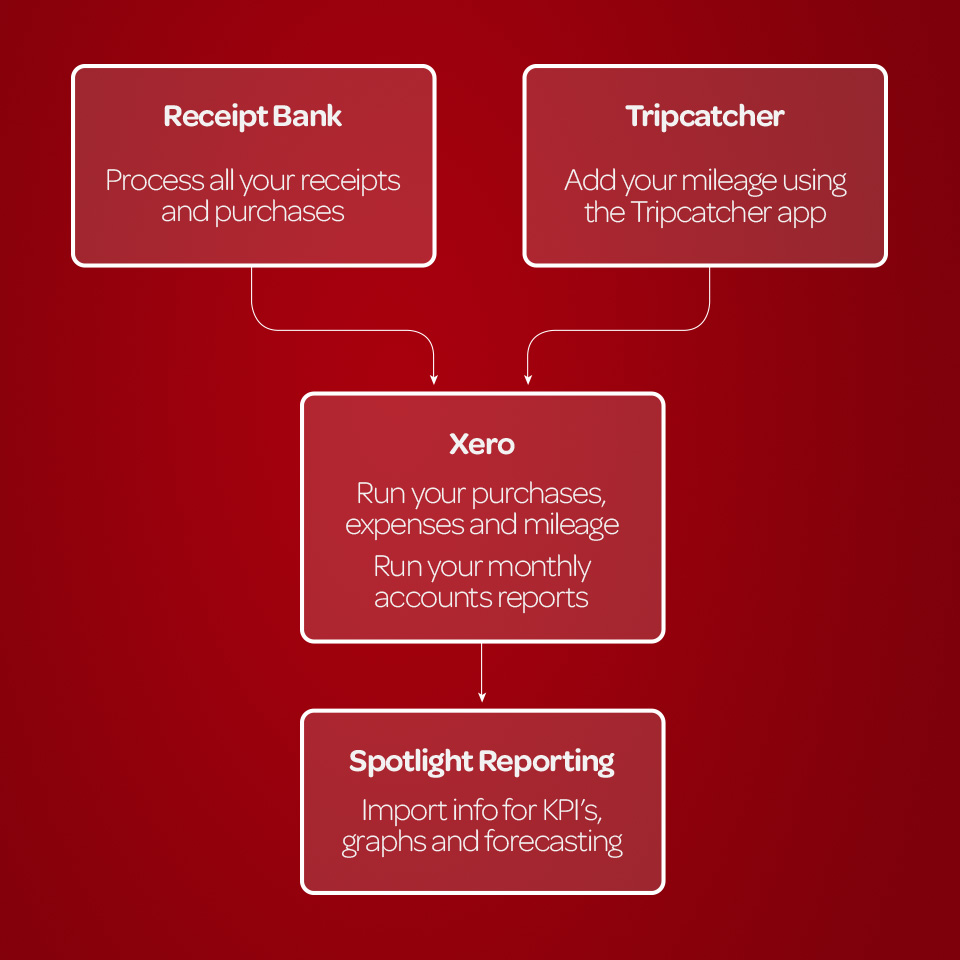 These third party integrations are designed to streamline your business, take the hassle away and create a set of processes that are easily scalable and replicable. This leads to a business that runs smoothly, can grow quickly and is ultimately more saleable.
If you'd like to arrange a free consultation with Not Just Numbers, give us a call on 0113 385 4656.