Schedule your meetings without going back-and-forth on emails.
You know the drill. You need to organise a meeting with a new prospect and it goes a little something like this…
Email 1 "Shall we meet up next week"
Email 2 "Send me over some dates"
Email 3 "Here's a few dates I'm free"
Email 4 "Sorry I can't do any of those"
Email 5 "Why don't you send me your availability?"
Email 6 "Here are some possible dates"
Email 7 "I can only do the last one, but might have to leave a bit early"
Email 8 "Shall we try the week after?"
Email 9 "I'm on holiday that week, how about the week after?"
Email 10 "I'm quite tied up that week"
At some point after a marathon of emails, you get a date in the diary.
Wouldn't it be great to leave all that behind and have a calendar scheduler that allows people to book their own slot?
We've recently come across a service called Calendly.
It's a brilliant little piece of software that can save hours of time booking meetings.
Here's a quick run down of how it works:
Setup different 'types' of meetings. i.e. 1 hour meeting, 30 minute phone call etc.
Create rules for availability preferences, such as Monday 9am – 1pm Tuesday 11am – 2pm.
Create personalised messages that the recipient receives when they book a meeting.
Hook it up to your own calendar to automatically check availability.
Get a personalised web link to use.
Send out the weblink via email or embed it on your website or email signature.
Just sit back and watch your calendar get filled up automatically.
Some of our clients are using Calendly and they are already raving fans. It has proven to save loads of time booking meetings. Just feature it in your email signature and tell people they can click through and book a slot that works for them.
The calendar integration works with Google, Outlook, Office 365 or iCloud.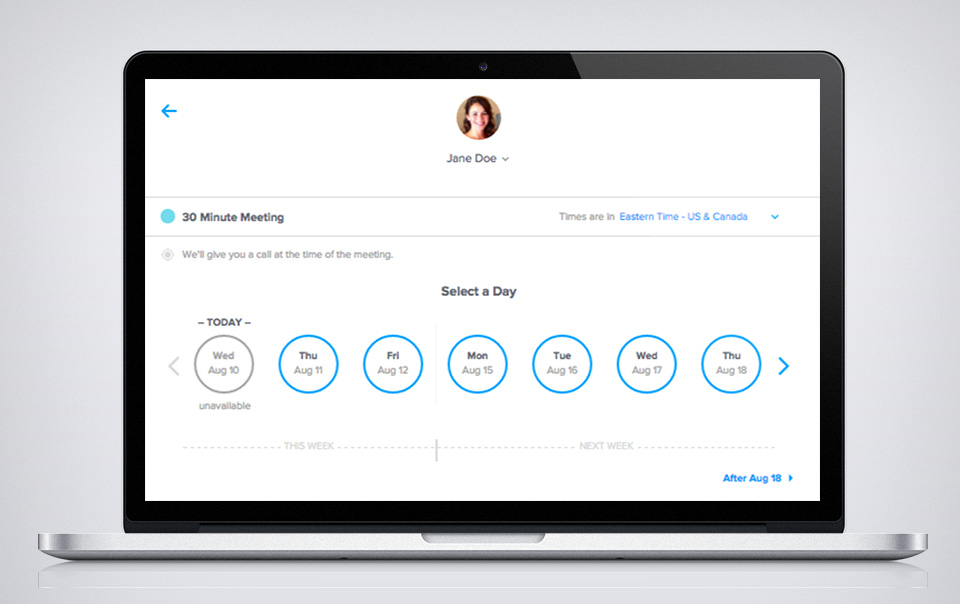 A premium account costs only $8 per month. One client has said it's saved him a few hours in the first month alone, how much is that worth to you?
Click here to check their website and see if Calendly can help you be more efficient, something Not Just Numbers is very passionate about!