It's no secret that we love systems at Not Just Numbers.
Systems are the key to growing a business, especially if you want to create a business that works without you needing to be there.
Anything that can be automated, systematised and put in the cloud will help you break free of the office and work from anywhere. Whether it's a truly mobile business where you work in different cities and countries, or simply the ability to work in between meetings, on trains and a healthy dose of home working. Even working on the sunbed if you have a crisis to deal with!
We love implementing smooth flowing systems for your business. Systems that 'talk' to each other, remove duplication and subtract the need for human input. These systems save you valuable time and help you focus on leading your business, making profits and building great teams.
The age of the flexible worker
The rise of cloud-based financial management and smartphone apps, means that it's easier than ever to do your finances on-the-go.
No more waiting until you get to the office to reconcile with physical bits of paper, or computer-based spreadsheets. The systems that we install in your business are scaleable and designed to work anywhere….well with an internet connection.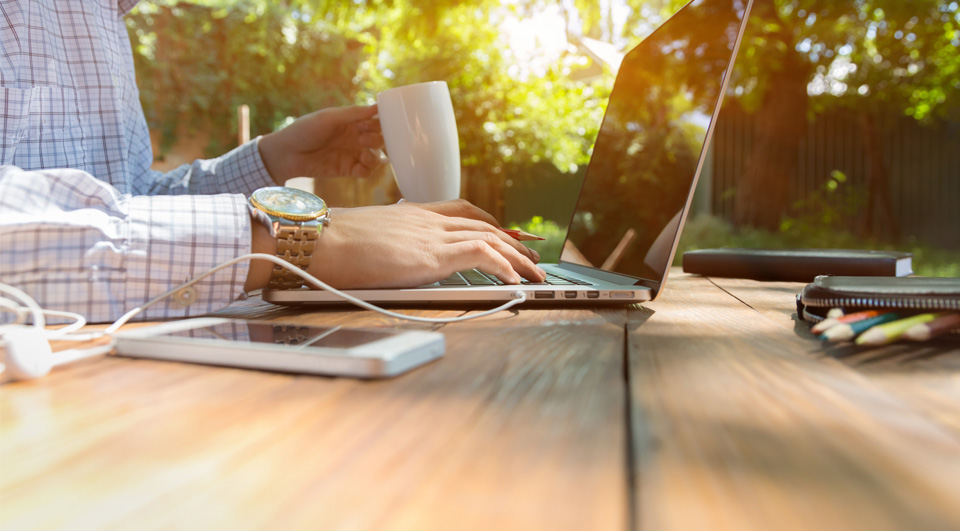 Here are our top 4 favourite tools for managing your business on the move.
Xero
Obviously the heart of our financial management eco-system. Xero is the perfect hub for collating all your invoices, receipts, payroll, inventory and e-commerce. The smartphone app allows you to reconcile in a tap, and the cloud-based software means you can check the financial pulse of your business from anywhere in the world…real time. Oh, and did we tell you that we're accredited  Gold Champion Partners of Xero too?
Receipt Bank
Scan all your receipts then throw them in the bin. Receipt Bank has a great mobile app that lets you scan, edit and submit all your invoices and receipts. You can also forward PDF invoices to your Receipt Bank, use Dropbox folders and many other ways of automating all your incoming bills. Your employees can also get accounts to scan and submit expenses.
Tripcatcher
Tripcatcher is an app that helps you keep an accurate record of your business mileage. You can log your business miles, create expense reports and update your online accounts all from your phone. Also, your employees can get an account and log their own mileage.
Paypal
With a brand new updated app, PayPal is now a fantastic way to manage incoming and outgoing money. If you have any kind of online payments coming through, PayPal is a great way to manage, keep track and withdraw your profits.