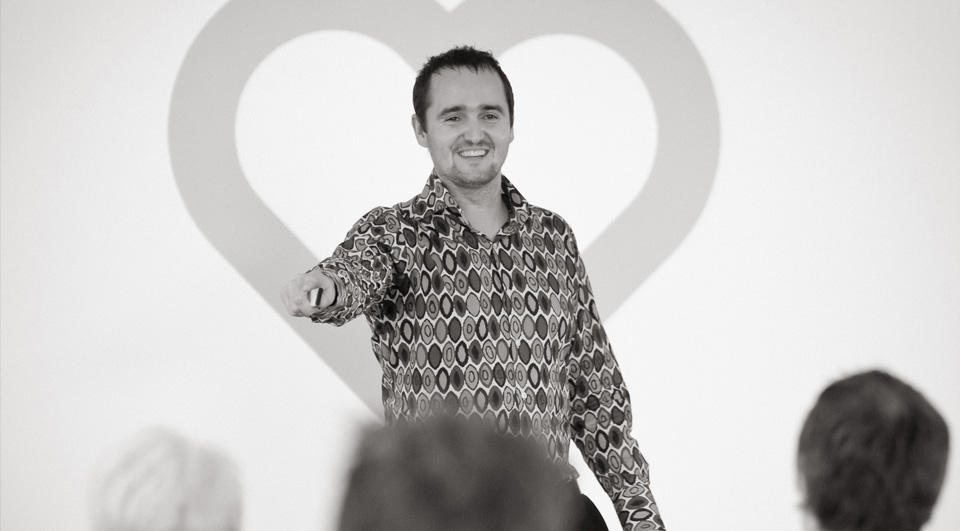 Wednesday 9th September. 9 – 11am.
Hosted by Paul Dodd from ALLGOOD.
After the success of our second Not Just Networking event (see blog post here), we can't wait for our next event hosted by the always entertaining Paul Dodd.
Paul will be talking about his very own chaos theory of word-of-mouth marketing. With this force in action your next meeting might be the one that changes everything.
You'll learn the dark art of word-of-mouth marketing and how to harness the power of all the people you already know. You're connected to thousands of people in business, are you making the most of those relationships?
Bursting onto stage with his trademark shirts, Paul Dodd is a professional speaker with bags of ideas and tricks for marketing your business. With 11 years experience running a branding and marketing agency called ALLGOOD, Paul is able to draw on many client stories, marketing expertise and real-life case studies to make you challenge your beliefs around growing your business.
Paul is known as The Ideas Man, and his seminars are full of clever ideas that you can use straight away. One recent attendee said "Paul on fire at the session tonight – gave us all about 10,000 ideas in 35 minutes… is that a record?".
We're delighted to be running this increasingly popular event for our clients and contacts. It's a chance to give back to our favourite people, to put great people together and to learn some great business tips along the way.
If you'd like to book on to the event, click the link here but hurry as places are limited!